While browsing online for a map of Taiwan, I happened across this website with some amazing imagery from around the world.
This image of Taiwan turned up in a google image search. (click to go to the site in a new window, they deserve the traffic)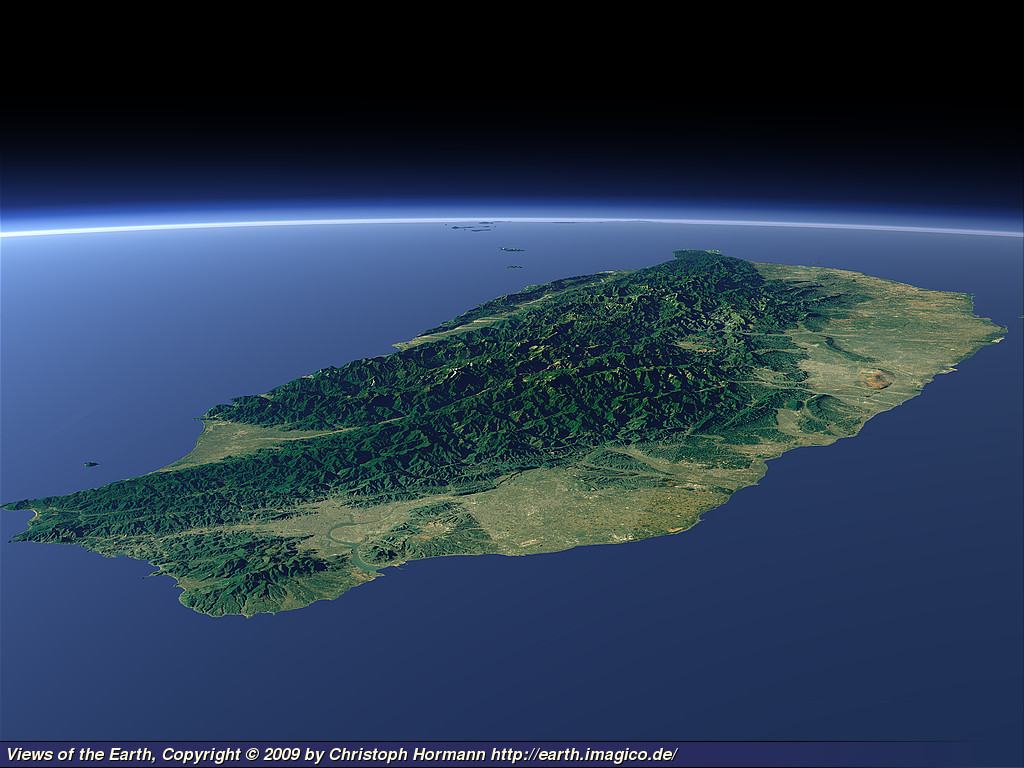 In this image, the north tip of Taiwan is in the bottom left corner.
And this one is also on the site. (again, click to go to the site)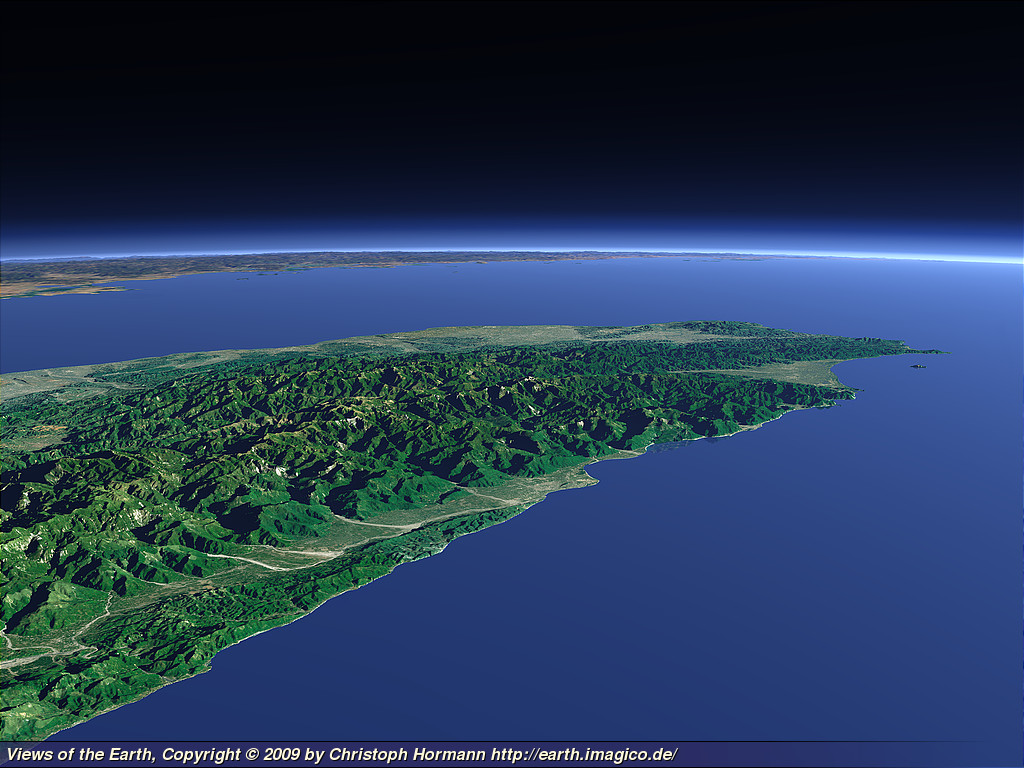 This is from off the east coast of Taiwan facing towards the northeast.